Lessons in Piano, Guitar, Voice, Drums, Violin, Harp, Ukulele, Woodwind, Brass, Tutoring, Preschool to Adult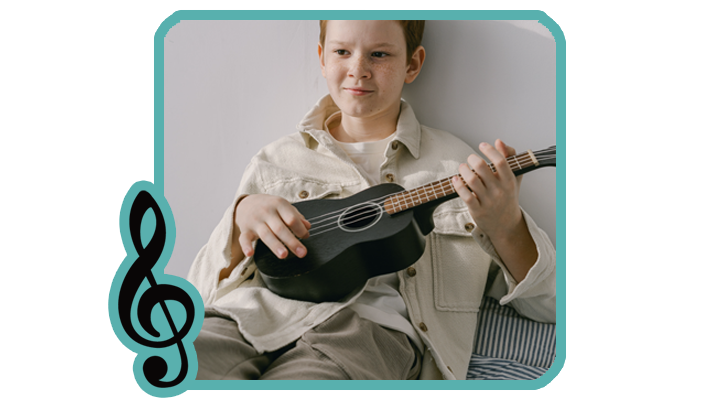 Have you always wanted to learn to play the ukulele? Students of all ages enjoy playing the ukulele.  We offer ukulele lessons for ages 6 and up. Ukuleles are very affordable instruments and so much FUN to learn to play. They are also great instruments to take to get-togethers. This is a great instrument for younger students before learning the guitar. It is much easier on the fingers. We'll learn the basics, chords, notes and tablature and you will be playing a song in the very first class.

This is a 30-minute private lesson.

Call now to reserve your spot. 

Ready to Get Started?
Book Your FREE Lesson Today!
Contact us to schedule a FREE introductory lesson with one of our instructors.
Lessons in Piano, Guitar, Voice, Drums, Violin, Harp, Ukulele, Woodwind, Brass, Tutoring, Preschool to Adult