Lessons in Piano, Guitar, Voice, Drums, Violin, Harp, Ukulele, Woodwind, Brass, Tutoring, Preschool to Adult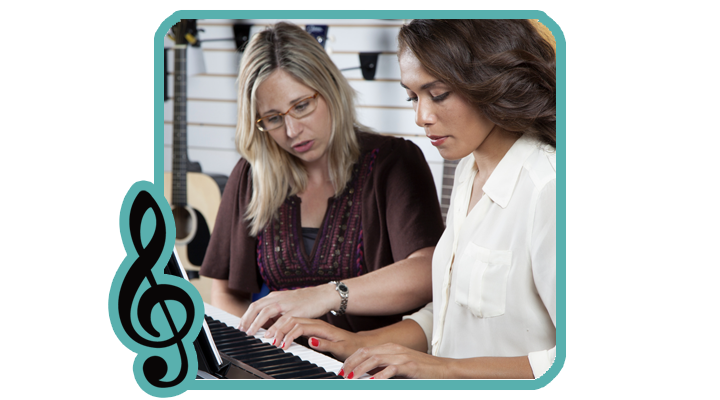 Piano lessons are available for beginners through advanced, beginning as young as four. We love to teach all ages. In lessons, students will learn the fundamentals of music through proper technique and music theory. We like to teach our students a variety of styles of music. As students
advance we can teach them ensemble playing, accompanying, as well as composition.

Our lessons meet once a week for thirty-minute private lessons, however, we do offer longer lessons according to the teacher's availability.

Ready to Get Started?
Book Your FREE Lesson Today!
Contact us to schedule a FREE introductory lesson with one of our instructors.
Lessons in Piano, Guitar, Voice, Drums, Violin, Harp, Ukulele, Woodwind, Brass, Tutoring, Preschool to Adult