Lessons in Piano, Guitar, Voice, Drums, Violin, Harp, Ukulele, Woodwind, Brass, Tutoring, Preschool to Adult
Guitar

Acoustic & Electric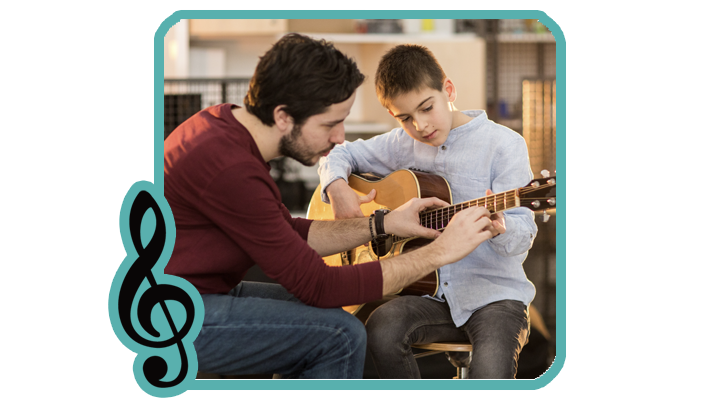 Have you ever dreamed of playing the guitar? We offer lessons in acoustic, and electric guitar. We teach a variety of different styles of guitar: folk, bluegrass, country, blues, gospel, and rock.

We offer lessons for students ages 6 and up. Beginning students will work on learning to read music, their notes, learning songs and melodies, sight-reading, theory, and learning chords. We use different guitar method books depending on the age of the student. Call to schedule an appointment so that we can design a lesson plan to help you achieve your musical goals.

Ready to Get Started?
Book Your FREE Lesson Today!
Contact us to schedule a FREE introductory lesson with one of our instructors.
Lessons in Piano, Guitar, Voice, Drums, Violin, Harp, Ukulele, Woodwind, Brass, Tutoring, Preschool to Adult