Lessons in Piano, Guitar, Voice, Drums, Violin, Harp, Ukulele, Woodwind, Brass, Tutoring, Preschool to Adult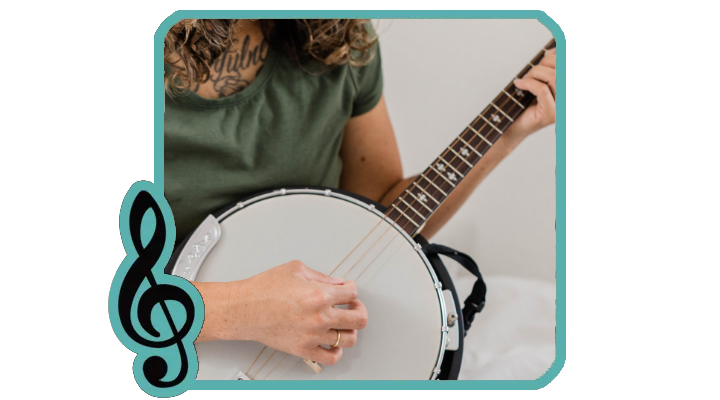 Have you always wanted to learn to play the banjo? We are excited to announce that we now offer banjo lessons in the Fountain City area. Lessons are once a week for 30 minutes with an instructor who has 40 years of playing, performing and teaching experience.

Learning to play the banjo is good for your mind, it enhances your skills in reading and listening, it helps you concentrate better, and it's a great stress reliever just to name a few.

The banjo is best known for bluegrass, folk, jazz, country and Dixieland jazz style music.  Regardless of your skill level, whether you are just a beginner or you have had many years playing the banjo, Kipper Stitt can teach you.

Ready to Get Started?
Book Your FREE Lesson Today!
Contact us to schedule a FREE introductory lesson with one of our instructors.
Lessons in Piano, Guitar, Voice, Drums, Violin, Harp, Ukulele, Woodwind, Brass, Tutoring, Preschool to Adult