Lessons in Piano, Guitar, Voice, Drums, Violin, Harp, Flute, Ukulele, Bluegrass, Tutoring, Preschool to Adult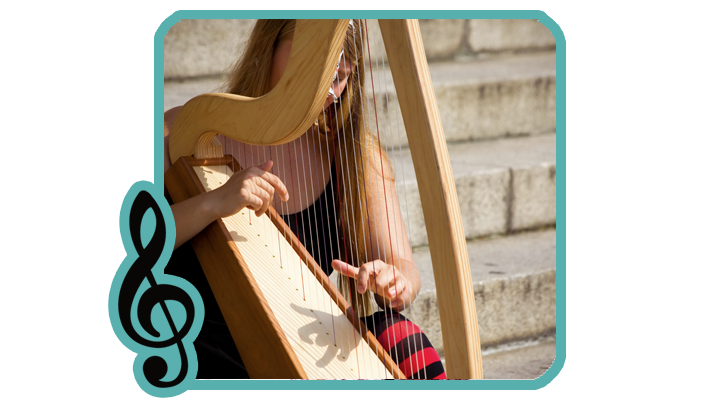 At Allegro Knoxville Music Studio, we offer harp lessons for ages 6 - senior citizens. We teach on lever harps, and occasionally we have harps for rent. All harp lessons are taught one-on-one.  Students will play on a 29 or 33-string studio floor model. Students are not required to bring a harp to their lesson each week. We will have a harp at their lesson they can play on.

We tailor lessons and curriculum to each individual rather than assigning music at random or working straight through a single book or series. By the end of the first lesson, students will already be able to play at least one song.

Ready to Get Started?
Book Your FREE Lesson Today!
Contact us to schedule a FREE introductory lesson with one of our instructors.
Lessons in Piano, Guitar, Voice, Drums, Violin, Harp, Ukulele, Woodwind, Brass, Tutoring, Preschool to Adult